Are you tired of seeing your kids being sucked into a screen?
Do you find yourself endlessly scrolling and then wondering where your time went?
Have glowing screens taken over family Scrabble night, the evening stroll around the neighborhood, or friendly banter at the dinner table?
It's time to hit the reset button!
This Connection Reset Challenge will give your family:
time to create

increased resiliency

better sleep

more physical activity

parents who are emotionally available for their kids (huge win!)

siblings who are kinder and get along better

more connection as a family
​
Our screen-free challenge is more than a digital detox. It's an opportunity to connect with yourself, your values, and with those you love the most.
For the next seven days, we'll send you seven ways to help your family disconnect to reconnect. You'll receive a one-page daily download and a link to subscribe to an exclusive podcast with quick motivational tips to keep you going throughout the challenge. (Minimal screen time required!)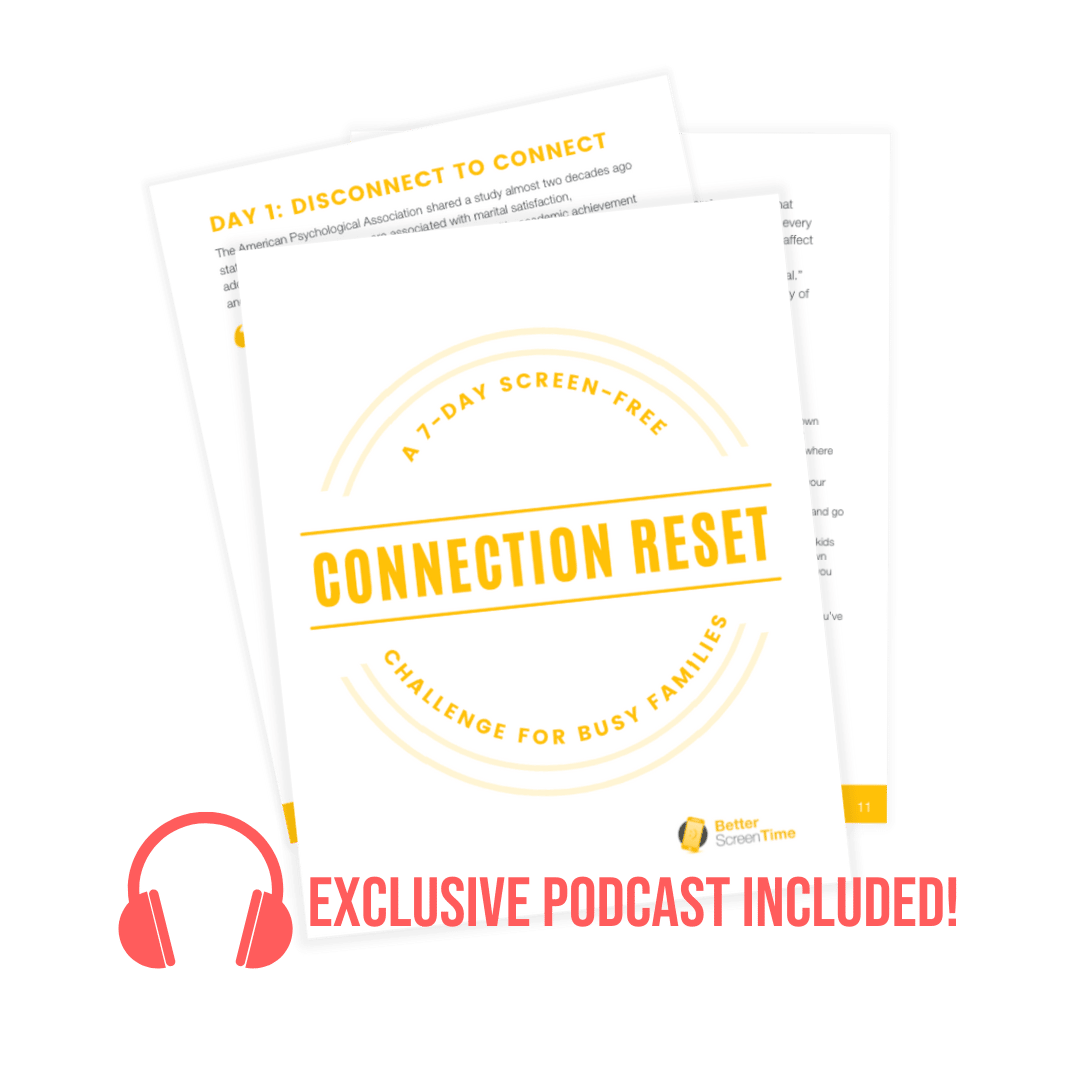 ​
​ARE YOU READY?